MISSION
Bindasmal Trading & contracting WLL is committed to building long-term relationships based on integrity, performance, value, and client satisfaction.We will continue to meet the changing needs of our clients with our quality services delivered by the most qualified people.
VISION
Bindasmal Trading & contracting WLL is not just a company. We are a dedicated team striving to bring growth to our community, helping to maintain existing companies and assist our clients in making their dreams become a reality.
ACTIVITIES
We provide water supply for various construction sites, supplying of various materials both building and road construction, Road marking, supply and fixing of Reflective Signage's (Prismatic & Diamond Grade) Supply and fixing of Solar Sign Boards (Mono Crystalline Silicon with LEDs) Supply and fixing of various road safety requirements, Gardens designing, Landscape services, Supply and fixing of Date Palms, Indoor Plants, Different kind of Fountains and water features, Automatic Irrigation systems, Garden floor designs, supply and fixing of Gazebo, Pergolas and Garden maintenance. The company already has existing system in place, which ensures that both the supplied products and the site installation confirm to a certain quality standards. Process controls at all stages right from placing order of required materials or service to the site final quality inspection at site after installation to ensure that customers are given the benefit of stringent quality control All products sold by BIN DASMAL TRADING & CONTRACTING.W.L.L are with manufactures warranty, which is passed on to the client directly, and for the site installation quality workmanship is ensured for all project Providing as built drawings is one of another advantage of our company. Company has an office near Jaidah Tower (Doha-State of Qatar) Gold & Diamond Park in Dubai, and in V.I.T. College road, Near Sangam nagar Wadawala (East) Mumbai.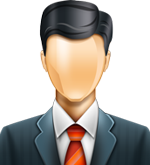 Mr. SIDDIQUE ALI
Pilakal Kandi
(Managing Director)
Bin Dasmal Trading & Contracting (W.L.L) is a Company which is committed to undertake aid to Civil Contract works ( Supplying water for various construction work sites, Landscaping works, supplying materials, Interlock paving works etc…) A Company which has been in operation for the past 10 years and fully equipped with qualified and highly experienced professionals with long standing repute. Quality, commitment and speed have been our strong points. Bin Dasmal Trading & Contracting is promoted by successful Qatari Business figures Mrs. Amina Ali Mohammed Dasmal Al Kuwari, Mr. Dasmal Ali Mohammed Dasmal Al Kuwari and Indian Mr. Siddique Ali Pilakal Kandi, who have already proven themselves as excellent entrepreneurs with brilliant track records. Their visions and dedications have already taken our company to the heights of prosperity. Our continued commitment and flow free contract works with help of modern technology and environment friendly ideas provide clients with highest quality works in this beautiful city.